The Serious Theatre Collective is a group of people who strive to make original, high-quality, affordable theater that is accessible, remarkably entertaining, surprising and fun.
We meet weekly to write our scripts collectively, a la
Exquisite Corpse
. After every writing session, we review to see if we've written anything salvageable (often, we don't). Then, following weeks or months of gathering good stuff, we revise and revise -- and revise -- and, armed with a still-malleable script in-hand, we begin rehearsals.
Want the learn about what we do directly from head writer Lizz Leiser? Read her
interview
with the Philly Fringe.
Or read even more about us on
Flavorwire
.
Want to know when we have shows? We promise not to spam you!
Manhattan's best kept rental space secret!
Book your next set of rehearsals, performances, reading, photo shoot, or event at Theaterlab!
Address: 357 W 36th St, 3rd Floor, New York, NY 10018
Phone:(212) 929-2545 Email: info@theaterlabnyc.com
theaterlabnyc.com
The STC has the incredible pleasure of working with our amazing photographer- Morgan Shortell!
See more of his work at www.KMEstudio12.com!
The Serious Theatre Collective- Full Production Bios:
While a small group of head writers emerges for each show, it's important to note that all members of the collective, regardless of writing experience, are invited to attend the open writing sessions during the beginning phases and generation of raw material for all shows.
Head Writers:

Ricardo Delgado (Head Writer/Ensemble/Band: Drummer):
Ricardo Delgado has been working in the theatrical arts since graduating from Portland University (BA: English) in 2002. Since then, he has been involved in a wide range of performance types (i.e. plays, staged radio performances, recorded radio plays, sketch comedy, experimental movement, television, puppetry, and voiceover). In 2006 he moved to New York and helped found Serious Theatre Collective. Since its founding, he has served as writer, producer, actor, and band member for The Legend of Johnny 15, Professor von Awesome's Traveling Caravan of Cautionary Warnings, Professor Von Awesome's Ghost Hunting Safari and One Allotted Hour of Entertainment. Ricardo served as a head writer on The Apocalypse of John. He is also currently working in game design and user experience.
Mike Drummey (Writer/Ensemble):
Mike Drummey is a founding member of Serious Theatre Collective, and has been working with them in various incarnations since 2006. He obtained his BFA from Hofstra University and has been a part of Serious Theatre Collective collaborative writing process for The Apocalypse of John, The Legend of Johnny 15, Professor von Awesome's Traveling Caravan of Cautionary Warnings, and Professor von Awesome's Ghost Hunting Safari (originating the title role in both Professor von Awesome installations). Mike also starred in the debut STC production of One Allotted Hour of Entertainment at the Knitting Factory. In addition to his work with the collective, Mike has performed in comedy shows at Improvolution and various other comedy venues.
Ari Kessler (Head Writer/Composer/Musical Director/Band: Piano):
Ari hails from Youngstown, Ohio. After spending two years touring the world as a musician on a cruise line, he moved to New York and began to carve out a niche in musical direction and accompaniment. He just graduated with a Master's in music education at Columbia Teachers' College, while teaching and performing around the city in various disciplines.
Lizz Leiser (Head Writer/Lyrics/Director/Co-Producer):
Lizz Leiser is a producer, playwright, and director who is dedicated to creating entertaining new work. She founded her first theater company, Ego Productions, in Chicago with co-producer Tai Palmgren. Lizz co-wrote, directed, and produced two new full length plays and an ongoing sketch comedy series. After moving the company to Portland, Oregon she and Tai produced a full length production that lead to the creation of a Portland based sketch comedy ensemble: Superego. Superego produced five shows within a year and was hailed as, "supremely hilarious…" by the Portland Mercury. Now permanently based in New York, her short play The Journal won Best Playwright and Best Production in Turtle Shell Productions' Eight Minute Madness Festival. She has also taken first place in the "Best of in a NY Minute" short play festival.
She is a founding member of NY based playwright's collective, Serious Theatre Collective and has acted as head writer and director for: The Magic Jukebox: New York City World Tour (presented as a part of he 2015 New York International Fringe Festival), The Magic Jukebox: Musical Sketch Comedy for Lovers and Platonic Friends Vol. 1 (produced in partnership with the Howard Hughes Foundation at the first ever pop up theater at NY's South Street Seaport), Professor Von Awesome's Ghost Hunting Safari (produced in NY and Philadelphia), The Apocalypse of John (presented at the 2012 Philly Fringe and the New York International Fringe Festival/Winner of the 2012 FringeNYC Overall Excellence Award), two stagings of rock musical The Legend of Johnny 15, Professor von Awesome's Traveling Caravan of Cautionary Warnings, and the sketch comedy showcase One Allotted Hour of Entertainment (produced at the Knitting Factory). TimeOutNY has called her work, "...a damned fun party".
Nick Masercola (Head Writer/Co-Producer/Assistant Director/ Band:Bassist):
Nick graduated from Hofstra University with a Bachelor's degree in English and Film. As a freelance writer, he has written comedy articles for Cracked.com, reported on the horror industry for Fangoria Magazine, done work in non-profits, the game industry, and self-help.
Jacob Callie Moore (Head Writer):
This is the fifth production Jacob Callie Moore has done with the Serious Theater Collective as an actor and contributing writer. He is also an improvisor, member of the board for Artistic New Directions, and a member of the Apprentice Company with The Barrow Group School.
Terry Selucky (Writer):
Terry Selucky is a playwright, journalist and director who served as founding Artistic Director of Chicago's Sansculottes Theater Company. Her play The Weatherman was hailed by Nina Metz as a "striking black comedy… storefront theater is rarely designed or executed this well." Her play Immortal City was selected for the 2010-2011 Reading Series at the off-Broadway theatre The Barrow Group. A founding member of the Serious Theatre Collective, she has served as writer, co-director, and producer on several STC shows, and continues the pleasure of working with writers and artists on stages across the U.S. and for publications that range from Time Out New York,
nymag.com
, BUST magazine, and more.
Chris Woolsey (Head Writer):
Chris hails from Vancouver, WA, and attended college at The University of Portland. He has been in many stage productions, but for the last few years his time onstage has been devoted to comedy. He is currently based out of Chicago and is a graduate of The Second City Conservatory program as well as the iO Chicago training program. He plays on house teams at both theaters. He is currently sailing the seven seas aboard the beautiful Norwegian Gem performing sketch and improv for The Second City.
Becca Worthington (Writer):
Becca Worthington is a member of Serious Theatre Collective and Literary Manager of the off-Broadway theatre company The Barrow Group. She has a degree in Playwriting from James Madison University, received a playwriting scholarship to Sewanee Writers' Conference in 2006. Becca has had six original plays performed in five U.S. states.
Writers/Fine Artist & Technical Artists:
Megan Barbour (Prop Designer): Megan is a textile artist, sculptor, illustrator, and photographer with a passion for creating work that is engaging and awesome. She has been featured in various textile art blogs and publications including Stuffed Magazine. Her work has been part of several group shows at the Greenpoint Gallery, Eve-N-Odd Gallery, and the annual Plush You! exhibition.
Nicole Brickley (Writer/Stage Manager):
Nicole Brickley is a freelance stage manager and theatrical technician. Before moving to New York, she toured three seasons with Chamber Theater Productions of Boston. Her New York career began with the New York International Fringe Festival, where she was a venue director for four years. She was an assistant stage manager for Henson Alternative's NY production of Stuffed and Unstrung in 2010, and she has been a stage manager for Mercedes Benz Fashion Week for seven years. Other credits include production manager at Plays for Living 2008-2011.
Dan Naglia (Sound Design):
Dan Naglia is a songwriter, producer, musician, and sound designer. Dan has experience in several bands throughout the years and has also recorded as a solo artist. In addition to alternative rock Dan's repertoire includes collaboration with other artists, original EDM tracks and remixes, as well as film and theater scoring.
Damian Martinez (Graphic Design):
Damian is a graphic designer, specializing in digital, print, branding, and all things awesome from the most independent theater companies to some of the world's largest brands.
Morgan Shortell (Photographer/Designer Sketch Album Covers):
Photographer, retoucher, designer, monarch. kmestudio12.com
Norman and Ursula Stuby (Props, Puppets, Masks):
Norman and Ursula Stuby are Philadelphia-based visual artists who have created original props, set pieces, masks, and puppets for use in Serious Theatre Collective shows, most recently The Apocalypse of John. Since graduating from The University of the Arts in 1995 (Norm, BFA, Sculpture) and University of Pennsylvania in 2001 (Ursula, BA, Art History) Norm and Ursula have made a living working with their hands as sculptors, builders, fabricators, and model makers. In addition to their own separate and collaborative artwork, they do commission work, usually in the realm of props and costumes for film, video, and performances.
Partick Tennent (Lighting Designer):
Designed lighting for a wide range of productions, from one-man shows to mega-musicals for some of the finest regional and educational theaters in the South Florida area, including Actors' Playhouse, Mosaic Theatre, New Theatre, Zoetic Stage, The Promethean Theatre, and the University of Miami Jerry Herman Ring Theatre.
Kirsten Almeida (Ensemble):
Kirsten Almeida
received her B.A. in Theater and Speech from Wagner College. She will join the cast of the brand new The Magic Jukebox after a successful run of Professor von Awesome's Ghost Hunting Safari also with Serious Theatre Collective. Most recently, Kirsten appeared in Nunzio Stisseau's brand new musical workshop of Trains in NYC. She has appeared at the New Amsterdam Theatre in the annual production of Gypsy of the Year with Broadway Cares/Equity Fights Aids. She has performed in nearly 80 performances in 36 states including a national tour with the Omaha Theater Company's production of The Little Engine that Could as the Red Dress Doll. In New York City, Kirsten was part of the cast for the award-winning Skin Deep by Mary Lynn Dobson (FringeNYC award winner 2009) which has won top honors from the 2010 Samuel French Off-Off Broadway Short Play Festival. She also originated the role of Lavender Blue in STC's world premeie of Professor Von Awesome's Traveling Caravan of Cautionary Warnings. Kirsten appeared in the U.S. premiere of Scandalous! A new musical based on the life of D.H. Lawrence in New Orleans and appeared at the New Jersey Performing Arts Center in the World Premiere musical The Butterfly Project which raised money for children's cancer research. Other credits include Thoroughly Modern Millie (Muzzy), Children of Eden (Mama Noah), Joseph and the Amazing Technicolor Dreamcoat(Narrator), Hello Dolly!(Minnie Fay), Beauty and the Beast (Silly Girl & Madame de la Grande Bouche), The Sound of Music (Mother Abbess), Oliver! (Widow Corney), How to Succeed in Business Without Really Trying (Rosemary), Nunsense (Sister Hubert),Gypsy (Tessie Tura), Guys & Dolls (Agatha), Back to the 80s (Debbie Cox), Seussical the Musical (Gertrude), Snoopy! (Sally Brown), Little Shop of Horrors (Chiffon), and many more.
In film/tv, Kirsten recently wrapped up filming Sideswiped and Just Like We Used to Do as well as several short films. Kirsten has appeared as a guest artist with the Newark Boys Chorus and Triad Ensemble and the Spotlight Cabaret with Star of the Day Event Productions. Kirsten teaches drama classes to grades one through twelve. She also is the Program Coordinator/Facilitator for Reading with Cat in the Hat literacy promotion program where she tours elementary schools at risk for academic failure. She is also the Founder and CEO of
Star of the Day' Event Productions
- a live entertainment company whose mission is to entertain, educate, and encourage community involvement through music, theater, and dance.
Laura Aristovulos (Writer): Laura previously performed with STC as Death in Professor Von Awesome's Ghost Hunting Safari. Her other NYC credits include Vixen in The Reindeer Monologues (Producer's Club) Tricia in Dog Sees God(Roy Arias), Margareth in Woyzeck (Secret Theater), Vicki in Linoleum Hard (Midtown International Theater Festival). Laura has also devised the dance theatre pieces: Revolution in 1, Frankenstein, and Silver Screen Parade. Laura is currently creating work with Theater in Asylum and touring NYC public schools with Flying Ship's Apple Corps. She holds a BA of Theatre from the American University.
Annalisa Derrr (Writer/Ensemble):
Incorporating the techniques she has learned from master teachers all over the world, Annalisa loves to perform, write, and direct. She has studied Commedia dell'Arte in Italy, and recently traveled to India with New York-based Theater Mitu where she studied South Indian Dance-Theater. On the award-winning indie soap opera
Empire
(
empiretheseries.com
), directed by Fritz Brekeller, Annalisa plays series regular Katherine Valentine, the heir and former maid to the Haven family. She has her BA in Theater from Willamette University; extensive training with Accademia dell'Arte in Arezzo, Italy; Theater Mitu Intensives in NYC and Bangalore, India; a Master Class with NYC based LAByrinth Theater, and is lookng forward to an upcoming Tennessee Williams acting intensive with Karen Kolhhaas of Atlantic Theater Company. She has toured the Fringe Theater circuit winning awards in San Francisco and Boulder, Colorado.
.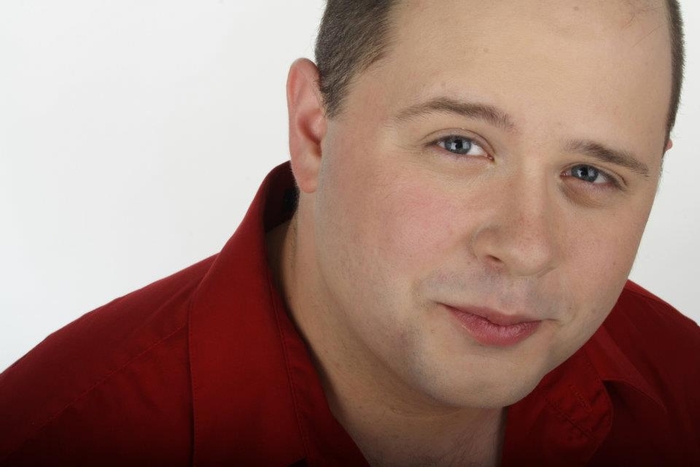 Ciara Curran (Ensemble):
Singer, actress, and cat-lover, is thrilled to join The Serious Theatre Collective in her Fringe debut! She recently finished a musical recording composed by one of her favorites, Charles Strouse for his musical, A Pound In Your Pocket. Ciara is proud to be a graduate of the Interlochen Arts Academy and is now a senior at The King's College in New York City, pursuing a Bachelor of Arts degree in Media, Culture, and the Arts while also studying Acting and Voice under the instruction of Anthony Abeson and Judy Blazer
Chris D'Amato (Ensemble): Recent NYC credits include: The Legend of Johnny 15, Titanic (Durang), The Actor's Nightmare, One Flew Over the Cuckoo's Nest, and Waiting for Lenny. Chris will be a featured actor in the upcoming web series "How to Make it Big". Outside of stage and screen, Chris owns and produces his own professional wrestling company Paragon League.
Abby Goldfarb (Ensemble):
Abby is a native New Yorker and graduate of Emerson College's BFA Musical Theatre program. She performs at The PIT and around NYC with her improv team, Bueller...? Abby has received training from the Upright Citizens Brigade Theatre and is currently in their Advanced Study Improv program. Most recently, she performed in the new musical, The King of Second Avenue at The New Repertory Theatre in Watertown, MA. She was also featured in a parody spoof called, "Shower Idol" on the Meredith Vieira Show on NBC. Proud member of Actors' Equity. www.AbbyGoldfarb.com
Sam Durant Hunter (Ensemble):
Sam is New York based film and stage actor originally from southern Vermont. He has spent two years with the Serious Theatre Collective having worked on Professor Von Awesome's Ghost Hunting Safari and a previous iteration of The Magic Jukebox. Credits include Songs for a New World (Man 2), Godspell (Jesus), John and Jen, Rope (Noah), Paris Through the Window, and Raise me Up (Clyde). Training: University of Vermont Department of Theatre, Ken Schatz Acting Studio.
www.samduranthunter.com
Kacie Laforest (Writer/Ensemble/Co-Director/Choreography):
Kacie has worked with the Serious Theatre Collective on several productions, including The Legend of Johnny 15 (Rita Love) and The Apocalypse of John (Maude) at the New York International Fringe Festival. She studied theatre at Indiana University, Shakespeare & Co, and the Pearl Theatre Conservatory. Other theatre work includes Arms and the Man (Raina) and As You Like It (Celia). She also created original choreography for The Magic Jukebox.
Michael Mraz (Ensemble/Fight Choreographer):
New York: Spring Tides, Comedy of Errors, The Wedding Play, A Night Near The Sun, The Compleat Works of William Shakespeare: Abridged, The Apocalypse of John, Business As Usual, The Three Sisters, Company, The Most Fabulous Story Ever Told, The Legend of Johnny 15, Richard III, Waiting for Lefty, The Holy Ghostly, Good Woman of Setzuan; Film: The Wager, Outsourcing, Abandon TV; Training: New York University, Lee Strasberg Theatre Institute, Trinity College Dublin
Erin Salm (Writer/Ensemble):
Erin Salm is an actor, singer, writer and director with a degree in Theatre and Music from Temple University. Her notable NYC credits include Susan (The Legend of Johnny 15) and Maggie (staged reading of The Apocalypse of John, which she also helped co-write) with Serious Theatre Collective, a hit two-woman cabaret Ordinary on the Side at the legendary Don't Tell Mama, Janice (In the Schoolyard) at NYFringe 2010 and Zelda (My Boyfriend is a Zombie) with writer/director Electric Black. She has worked with such regional companies as The Arden, and Act II Playhouse. She directed A Lust for Revenge: An Evening of Jacobean Theatre, the world premiere of the McQuaid Brothers Productions' Stupid Plans Poorly Executed and Collector's Items, which she also arranged. Erin is Co-Artistic Director of Hidden Staircase Theatre Co. and a member of Serious Theatre Collective.
Britton Saffer (Writer/Ensemble): Britton was last seen as the role of the ghost of Percival in Professor Von Awesome's Ghost Hunting Safari. Other credits include Guys and Dolls, Hello, Dolly! (Fire Island Pines Arts Project), Pantomime vs. Antimime (Secret Theatre), and Stretching Out (Gallery Players). He frequently performs stand-up and improv comedy all over the city and is a proud teacher for the New York City public school system.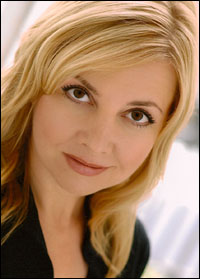 Kymberly Tuttle (Ensemble): Kymberly last performed with the Serious Theatre Collective in The Legend of Johnny 15 in the role of Janet. Other favorite roles include the title role in Titus Andronicus, Bolingbroke and York in The Wars of the Roses Cycle, The Importance of Being Earnest at The Pearl Theatre, Viola in Twelfth Night, Hellena in The Rover, Mary in the world premiere of Ian McEwan's In Between the Sheets, Little Mary in The Women, Judy in Women of Manhattan, Lady M., Anne, and Ophelia in Twisted Shakespeare. FILM/TV: Co-writer, composer, and played OB/GYN Mary Ellen in Your Light Saber & You and Attack of the Phantom Filmmaker's New Empire, Lady M. in Whatever Happened to Baby Thane?, My Dirty Little Secret, Sesame Street. A native of Southern California, her credits there include Tartuffe (twice), Lysistrata (title role), Faust, Everyman, Private Lives, Barefoot in the Park, and Whatever Happened to Baby Thane? Training: UC San Diego and the Atlantic Theater Company.
Kymm Walker (Writer/Ensemble):
Kymm Walker is a graduate of Stella Adler Studio and has credits in classical and contemporary theatre, independent film, and even Japanese television. Favorite roles include Georgeanne in 5 Women Wearing the Same Dress, Poncia in The House of Bernarda Alba, and Lady Capulet in Romeo & Juliet.
Emma Yeats (Writer):
Emma is a writer, performer and improviser in New York City. She currently studies sketch writing at Upright Citizens Brigade and previously studied improv at both The Second City and UCB. She also writes and performs with the sketch comedy team POOF!
Writers/Musicians:
Dan Naglia (Sound Design): Dan Naglia is a songwriter, producer, musician, and sound designer. Dan has experience in several bands throughout the years and has also recorded as a solo artist. In addition to alternative rock Dan's repertoire includes collaboration with other artists, original EDM tracks and remixes, as well as film and theater scoring.
Andrew Hollis (Band: Guitar/Writer):
Andrew is a classically trained violinist and North Carolina native. After moving from the New World Symphony on Miami Beach to New York City, he joined the Serious Theatre Collective's band and has played live music as a part of the band for the last five shows.
Will Kitchin (Band: Drums):
Will spent the bulk of his life in the thriving atmosphere of eastern NC. He has now retreated to the quaint nyc area to settle down and take time for himself.
Scott Gryder (Recorded SFX): is a professional actor, singer, voice over, and puppeteer based in Chicago. For four years, Scott performed on the national children's television show Green Screen Adventures (winning three Daytime Emmy Awards). And in 2011, Scott created TSGpuppetry; designing, building, and operating customized puppets for his and others' productions. Favorite credits include SIMPLY SCOTTY with Freddie The Puppet & Nick Sula, WOZ: A Rock Cabaret (remounting at Stage 773 this May 2015), Life Is A Cabaret! The Words and Music of Kander & Ebb, The 25th Annual Putnam County Spelling Bee (Chip), Thrill Me (Nathan Leopold), and Little Shop of Horrors (Seymour). Scott's album Pure Imagination is available on iTunes. www.thescottgryder.com
Nick Sula (Composer):
Nick Sula is a Chicago-based pianist, composer, arranger, and award-winning musical director for theatre and cabaret. Nick has previously worked as composer for The Serious Theatre Collective for: Professor Von Awesome's Traveling Caravan of Cautionary Warnings, Professor Von Awesome's Ghost Hunting Safari, and The Legend of Johnny 15. His compositions and arrangements have been performed on stage and national television. Recent theatre credits: Coraline, Myths and Hymns, Hello Again, The Glorious Ones, Orpheus & Eurydice, and Merrily We Roll Along. Recent cabaret projects: Vocal arrangements and music direction for his vocal group With a Twist, and WOZ, a rock/pop retelling of the Wizard of Oz. Nick performs regularly in Chicago at the Uptown Underground and Davenport's Piano Bar.
www.nicksula.com