The Celebration of Whimsy presents:
THE BEST OF THE FEST at the C.O.W.!
The 19th Annual New York International Fringe Festival
Featuring the Serious Theatre Collective's
The Magic Jukebox: New York City World Tour
Musical Sketch Comedy for Lovers and Platonic Friends
Twelve action packed genre bouncing musical sketches from hardcore hair metal to panty-dropping R&B, enchanting madrigals to down home gospel— and much more. Featuring a live band, epic offstage battles, Lovecraftian elder gods, and three real dolphins (played by humans)!
Tickets:
$18, for tickets: Click Here to Purchase Online!
Also sold in cash at the door!
"

Serious Theatre Collective's comedy style perfectly matches the eclectic tone of the Fringe...

the troupe provides a guaranteed good time.

"
nytheater now says:
"In musical theatre, a character bursts into song because they feel so passionately about what they have to say that merely speaking the words is just not enough – they have to sing! That said, if I could sing this review to you I would.
That's how passionately I loved this hilarious musical sketch comedy show from The Serious Theatre Collective. It is a tight, polished show with an outstanding ensemble
...Magic Jukebox is loaded with unadulterated entertainment. The writing is spot-on, the music is snappy and the cast is absolutely fearless. This show will tickle you even if you are not a fan of musical theatre. You may even find yourself singing lines from the Pickle Jar Montage in the shower. I know I did."
"
Love it!
... This cast is certainly in the running for Hardest Working at Fringe. The energy Sam Durant Hunter exerts as a corpse beats some live performances I've seen...Abby Goldfarb impresses with a Rocky-style training anthem, but everyone gets their moments. A stellar 4 piece rock band adds to the fun, and the kooky costumes also deserve a shout out....
I would definitely see this group again"
Mitchel Civello at Theatre is Easy says:
"BOTTOM LINE: This evening of musical sketch comedy is ready for primetime....
these are the kind of ingenious, well-rehearsed and hilarious sketches that you wish you saw more of on Saturday Night Live
.... Abby Goldfarb, vying to be the next Maya Rudolph, stole my heart with her delirious, wide-eyed stare. Sam Durant Hunter's turn as increasingly exasperated medieval balladeer was an audience favorite...If The Magic Jukebox makes one thing clear, it's that
the Serious Theatre Collective is undersexed and over-talented, and they're definitely ready for primetime.
"
Curtain Up says:
"
Don't miss this one..
.This very welcome sheer nonsensical musical, performed by a vibrant cast, is well directed by Lizz Leiser and Kacie Laforest. Backed by a rockin' little band,
The Magic Jukebox is a crowd pleaser from start to finish
."
I was crying from laughing so hard
.
"
Press/Industry Contact:
Company Contact: Lizz Leiser/15-3446@fringenyc.org/tstcollective@gmail.com
The 1 Second Everyday Making Of The Magic Jukebox: New York City World Tour
Using the app 1 Second Everyday, the Serious Theatre Collective edited together one second of every day leading up to the 2015 New York International Fringe Festival.
From FringeNYC application to our final dress rehearsal, here is..."The Making of the Magic Jukebox: New York City World Tour"!
Buy tickets now!

For our extended run as part of the C.O.W.'s "Best of the Fest"!
Writer/Book:
The Serious Theatre Collective
Writer/Lyrics:
Lizz Leiser
Musical Director/Composer:
Ari Kessler
Director:
Lizz Leiser, Kacie Laforest, Nick Masercola
Starring:
Chris D'Amato, Abby Goldfarb, Sam Durant Hunter, Kacie Laforest, Ciara Curran, Kymberly Tuttle, Britton Saffer
Live Band:
Ricardo Delgado, Ari Kessler, Andrew Hollis
Run Time:
1h 15m
Genre:
Musical / Comedy
The Magic Jukebox: New York City World Tour, FringeNYC Reviews 2015
A completion of all of the FringeNYC 2015 reviews of the Magic Jukebox!
Click here to buy tickets now!
Opening Night Performance Stills by Morgan Shortell
Ciara Curran (Ensemble): Singer, actress, and cat-lover, is thrilled to join The Serious Theatre Collective in her Fringe debut! She recently finished a musical recording composed by one of her favorites, Charles Strouse for his musical, A Pound In Your Pocket. Ciara is proud to be a graduate of the Interlochen Arts Academy and is now a senior at The King's College in New York City, pursuing a Bachelor of Arts degree in Media, Culture, and the Arts while also studying Acting and Voice under the instruction of Anthony Abeson and Judy Blazer.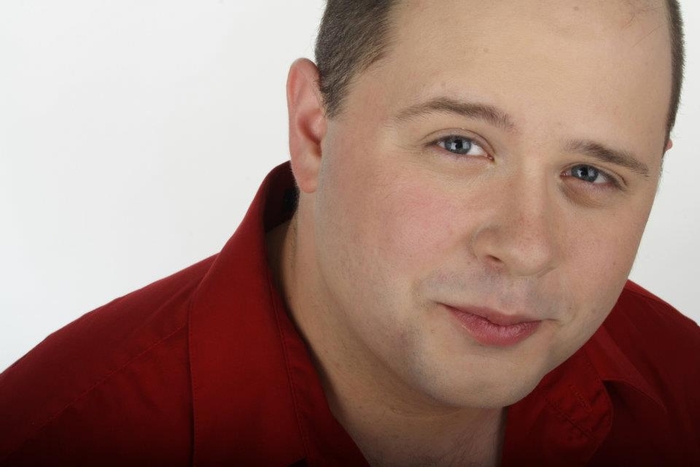 Chris D'Amato (Ensemble):
Recent NYC credits include: The Legend of Johnny 15, Titanic (Durang), The Actor's Nightmare, One Flew Over the Cuckoo's Nest, and Waiting for Lenny. Chris will be a featured actor in the upcoming web series "How to Make it Big". Outside of stage and screen, Chris owns and produces his own professional wrestling company Paragon League Wrestling:
www.paragonleague.com
.
Sam Durant Hunter (Ensemble):
Sam is New York based film and stage actor originally from southern Vermont. He has spent two years with the Serious Theatre Collective having worked on Professor Von Awesome's Ghost Hunting Safari and a previous iteration of The Magic Jukebox. Credits include Songs for a New World (Man 2), Godspell (Jesus), John and Jen, Rope (Noah), Paris Through the Window, and Raise me Up (Clyde). Training: University of Vermont Department of Theatre, Ken Schatz Acting Studio.
www.samduranthunter.com
Abby Goldfarb (Ensemble): Abby is a native New Yorker and graduate of Emerson College's BFA Musical Theatre program. She performs at The PIT and around NYC with her improv team, Bueller...? Abby has received training from the Upright Citizens Brigade Theatre and is currently in their Advanced Study Improv program. Most recently, she performed in the new musical, The King of Second Avenue at The New Repertory Theatre in Watertown, MA. She was also featured in a parody spoof called, "Shower Idol" on the Meredith Vieira Show on NBC. Proud member of Actors' Equity. www.AbbyGoldfarb.com
Kacie Laforest (Writer/Ensemble/Co-Director/Choreography): Kacie has worked with the Serious Theatre Collective on several productions, including The Legend of Johnny 15 (Rita Love) and The Apocalypse of John (Maude) at the New York International Fringe Festival. She studied theatre at Indiana University, Shakespeare & Co, and the Pearl Theatre Conservatory. Other theatre work includes Arms and the Man (Raina) and As You Like It (Celia). She also created original choreography for The Magic Jukebox.
Britton Saffer (Writer/Ensemble): Britton was last seen as the role of the ghost of Percival in Professor Von Awesome's Ghost Hunting Safari. Other credits include Guys and Dolls, Hello, Dolly! (Fire Island Pines Arts Project), Pantomime vs. Antimime (Secret Theatre), and Stretching Out (Gallery Players). He frequently performs stand-up and improv comedy all over the city and is a proud teacher for the New York City public school system.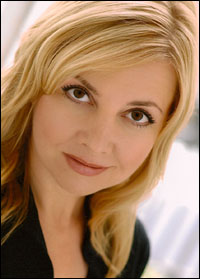 Kymberly Tuttle (Ensemble): Kymberly last performed with the Serious Theatre Collective in The Legend of Johnny 15 in the role of Janet. Other favorite roles include the title role in Titus Andronicus, Bolingbroke and York in The Wars of the Roses Cycle, The Importance of Being Earnest at The Pearl Theatre, Viola in Twelfth Night, Hellena in The Rover, Mary in the world premiere of Ian McEwan's In Between the Sheets, Little Mary in The Women, Judy in Women of Manhattan, Lady M., Anne, and Ophelia in Twisted Shakespeare. FILM/TV: Co-writer, composer, and played OB/GYN Mary Ellen in Your Light Saber & You and Attack of the Phantom Filmmaker's New Empire, Lady M. in Whatever Happened to Baby Thane?, My Dirty Little Secret, Sesame Street. A native of Southern California, her credits there include Tartuffe (twice), Lysistrata (title role), Faust, Everyman, Private Lives, Barefoot in the Park, and Whatever Happened to Baby Thane? Training: UC San Diego and the Atlantic Theater Company.
Band/Music:
Ricardo Delgado (Head Writer/Ensemble/Band: Drummer):
Ricardo Delgado has been working in the theatrical arts since graduating from Portland University (BA: English) in 2002. Since then, he has been involved in a wide range of performance types (i.e. plays, staged radio performances, recorded radio plays, sketch comedy, experimental movement, television, puppetry, and voiceover). In 2006 he moved to New York and helped found Serious Theatre Collective. Since its founding, he has served as writer, producer, actor, and band member for The Legend of Johnny 15, Professor von Awesome's Traveling Caravan of Cautionary Warnings, Professor Von Awesome's Ghost Hunting Safari and One Allotted Hour of Entertainment. Ricardo served as a head writer on The Apocalypse of John. He is also currently working in game design and user experience.
Scott Gryder (Recorded SFX):
is a professional actor, singer, voice over, and puppeteer based in Chicago. For four years, Scott performed on the national children's television show Green Screen Adventures (winning three Daytime Emmy Awards). And in 2011, Scott created TSGpuppetry; designing, building, and operating customized puppets for his and others' productions. Favorite credits include SIMPLY SCOTTY with Freddie The Puppet & Nick Sula, WOZ: A Rock Cabaret (remounting at Stage 773 this May 2015), Life Is A Cabaret! The Words and Music of Kander & Ebb, The 25th Annual Putnam County Spelling Bee (Chip), Thrill Me (Nathan Leopold), and Little Shop of Horrors (Seymour). Scott's album Pure Imagination is available on iTunes. www.thescottgryder.com
Andrew Hollis (Band: Guitar/Writer):
Andrew is a classically trained violinist and North Carolina native. After moving from the New World Symphony on Miami Beach to New York City, he joined the Serious Theatre Collective's band and has played live music as a part of the band for the last five shows.
Ari Kessler (Head Writer/Composer/Musical Director/Band: Piano):
Ari hails from Youngstown, Ohio. After spending two years touring the world as a musician on a cruise line, he moved to New York and began to carve out a niche in musical direction and accompaniment. He just graduated with a Master's in music education at Columbia Teachers' College, while teaching and performing around the city in various disciplines.
Dan Naglia (Sound Design):
Dan Naglia is a songwriter, producer, musician, and sound designer. Dan has experience in several bands throughout the years and has also recorded as a solo artist. In addition to alternative rock Dan's repertoire includes collaboration with other artists, original EDM tracks and remixes, as well as film and theater scoring.
Nick Sula (Composer):
Nick Sula is a Chicago-based pianist, composer, arranger, and award-winning musical director for theatre and cabaret. Nick has previously worked as composer for The Serious Theatre Collective for: Professor Von Awesome's Traveling Caravan of Cautionary Warnings, Professor Von Awesome's Ghost Hunting Safari, and The Legend of Johnny 15. His compositions and arrangements have been performed on stage and national television. Recent theatre credits: Coraline, Myths and Hymns, Hello Again, The Glorious Ones, Orpheus & Eurydice, and Merrily We Roll Along. Recent cabaret projects: Vocal arrangements and music direction for his vocal group With a Twist, and WOZ, a rock/pop retelling of the Wizard of Oz. Nick performs regularly in Chicago at the Uptown Underground and Davenport's Piano Bar.
www.nicksula.com
Production/Crew/Writers:
STC writes shows collaboratively, everyone involved is encouraged to attend the weekly writing sessions. Once the work begins to take shape a group of head writers emerges who take on the revisions based on the outcome of the group writing sessions.
Laura Aristovulos (Writer):
Laura previously performed with STC as Death in Professor Von Awesome's Ghost Hunting Safari. Her other NYC credits include Vixen in The Reindeer Monologues (Producer's Club) Tricia in Dog Sees God(Roy Arias), Margareth in Woyzeck (Secret Theater), Vicki in Linoleum Hard (Midtown International Theater Festival). Laura has also devised the dance theatre pieces: Revolution in 1, Frankenstein, and Silver Screen Parade. Laura is currently creating work with Theater in Asylum and touring NYC public schools with Flying Ship's Apple Corps. She holds a BA of Theatre from the American University.

Megan Barbour (Prop Designer):
Megan is a textile artist, sculptor, illustrator, and photographer with a passion for creating work that is engaging and awesome. She has been featured in various textile art blogs and publications including Stuffed Magazine. Her work has been part of several group shows at the Greenpoint Gallery, Eve-N-Odd Gallery, and the annual Plush You! exhibition. This is her second production with the Serious Theatre Collective.
Nicole Brickley (Writer/Tech.Consult/Fireproofing):
Nicole Brickley is a freelance stage manager and theatrical technician. Before moving to New York, she toured three seasons with Chamber Theater Productions of Boston. Her New York career began with the New York International Fringe Festival, where she was a venue director for four years. She was an assistant stage manager for Henson Alternative's NY production of Stuffed and Unstrung in 2010, and she has been a stage manager for Mercedes Benz Fashion Week for seven years. Other credits include production manager at Plays for Living 2008-2011. She also currently holds the position of logistics manager for iWeiss Theatrical Solutions. This is her second production with the Serious Theater Collective.
Mike Drummey (Writer):
Mike Drummey is a founding member of Serious Theatre Collective, and has been working with them in various incarnations since 2006. He obtained his BFA from Hofstra University and has been a part of Serious Theatre Collective collaborative writing process for The Apocalypse of John, The Legend of Johnny 15, Professor von Awesome's Traveling Caravan of Cautionary Warnings, and Professor von Awesome's Ghost Hunting Safari (originating the title role in both Professor von Awesome installations). Mike also starred in the debut STC production of One Allotted Hour of Entertainment at the Knitting Factory. In addition to his work with the collective, Mike has performed in comedy shows at Improvolution and various other comedy venues.
Lizz Leiser (Head Writer/Lyrics/Director/Co-Producer):
Lizz Leiser is a producer, playwright and director who produced plays in Chicago and Portland with Ego Productions, whose sketch comedy ensemble Superego was hailed as, "supremely hilarious… an hour of great sketch comedy…" by the Portland Mercury. Her play The Journal won Best Playwright and Best Production in Turtle Shell Productions' Eight Minute Madness Festival in 2007. She has also taken first place in the "Best of in a NY Minute" short play festival in 2011 with the sketch Angry Birds: The Musical. She is a founding member of Serious Theatre Collective and has acted as head writer director for: Professor Von Awesome's Ghost Hunting Safari, The Apocalypse of John presented at the New York International Fringe Festival and the Philadelphia Fringe (Winner of the 2012 FringeNYC Overall Excellence Award: Ensemble), two separate stagings of rock musical The Legend of Johnny 15, Professor von Awesome's Traveling Caravan of Cautionary Warnings, and One Allotted Hour of Entertainment. She has founded three successful theater companies and has written, produced, and directed over 25 readings and full productions in three U.S. states.
Damian Martinez (Graphic Design):
Damian is a graphic designer, specializing in digital, print, branding, and all things awesome from the most independent theater companies to some of the world's largest brands.
Nick Masercola (Head Writer/Co-Producer/Assistant Director/ Band:Bassist):
Nick graduated from Hofstra University with a Bachelor's degree in English and Film. As a freelance writer, he has written comedy articles for Cracked.com, reported on the horror industry for Fangoria Magazine, done work in non-profits, the game industry, and self-help. This is his third production with the Serious Theatre Collective.
Jacob Callie Moore (Head Writer):
This is the fifth production Jacob Callie Moore has done with the Serious Theater Collective as an actor and contributing writer. He is also an improvisor, member of the board for Artistic New Directions, and a member of the Apprentice Company with The Barrow Group School.
Partick Tennent (Lighting Designer):
Designed lighting for a wide range of productions, from one-man shows to mega-musicals for some of the finest regional and educational theaters in the South Florida area, including Actors' Playhouse, Mosaic Theatre, New Theatre, Zoetic Stage, The Promethean Theatre, and the University of Miami Jerry Herman Ring Theatre.
Morgan Shortell (Photographer/Designer Sketch Album Covers):
Photographer, retoucher, designer, monarch. kmestudio12.com
Chris Woolsey (Head Writer):
Chris hails from Vancouver, WA, and attended college at The University of Portland. He has been in many stage productions, but for the last few years his time onstage has been devoted to comedy. He is currently based out of Chicago and is a graduate of The Second City Conservatory program as well as the iO Chicago training program. He plays on house teams at both theaters. He is currently sailing the seven seas aboard the beautiful Norwegian Gem performing sketch and improv for The Second City.
Emma Yeats (Writer):
Emma is a writer, performer and improviser in New York City. She currently studies sketch writing at Upright Citizens Brigade and previously studied improv at both The Second City and UCB. She also writes and performs with the sketch comedy team POOF!

Official Trailer for FringeNYC 2015!